Create your home into heaven with our high-quality incense sticks.
#1 Online Incense Sticks Shop!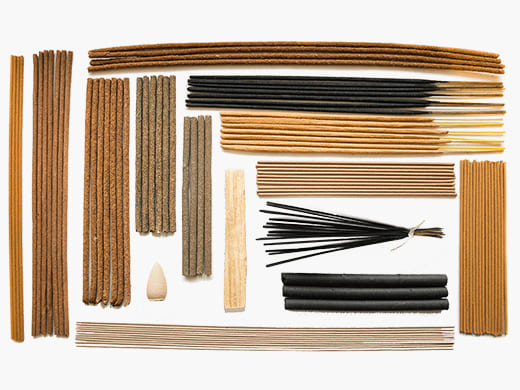 Welcome to Incense Crafting Shop
Incense sticks can be a first aid in the fight against anxiety, depression, and insomnia. Also, they will give the place where you are staying a completely new dimension thanks to the amazing fragrant notes.
Relax with the seductive scent of the rainforest, the refreshing scent of flowers, or meditate with our sticks, made, among other things, for this purpose. Also, incense sticks will remove all unpleasant odors from your home, and they will always smell refreshing and unique.
It is known that the smells and aromas that our senses feel can have a beneficial effect on our body and help restore the disturbed balance in the body. Therefore, we have included incense sticks in our offer to you! No matter what effect you want to achieve, you can find the right aroma!
In our offer of incense sticks, there is something for everyone's taste. And your ideal scent is surely waiting for you. The numerous offer includes aloeswood, agarwood, ouds, sandalwood, florals, but also a hundred others! Therefore, there is no doubt that you will find a scented stick that suits you as a person, as well as the entire ambiance of your home.
Our incense sticks are a better option than any other decorative element. Although they only spread pleasant and relaxing scents around the room, they can awaken other senses as well. Depending on the scent you choose, when you close your eyes you can feel like you are in the middle of a beautiful garden full of flowers, or the middle of a refreshing forest. That is what sets our sticks apart from others, and that is achieved by the intensity and quality of the scent. Interestingly, you can match the scent with whose visual details of your home, you just need to be imaginative.
After a day at work, you can light incense sticks to fill the room with aromatic scents and relax. The unique scents of various sticks will relax your mind and body. The aroma of different scents can have a magnificent effect on your being.
Similar to favorite music or a beautiful scene, the pleasant aroma of our incense sticks can help your creative energy to "flow" and facilitate the mind's transformation into a dreamy state, in which the imagination wanders freely.
Choose Your Favorite Incense Scents
Burning of Incense – An Age-Old Tradition
Using incense sticks can be something of a mystery for those new to the world of aromatherapy or for those interested in expanding their knowledge but who don't know where to start.
Incense sticks are quite simply a long piece of wood, clay, or plastic with a wick at the end that burns when it comes in contact with air. The art of burning an incense stick is typically a relatively straightforward procedure. Still, if you are unfamiliar, We have listed a few basic guidelines about burning incense sticks the right way and how many incense sticks to light for various purposes.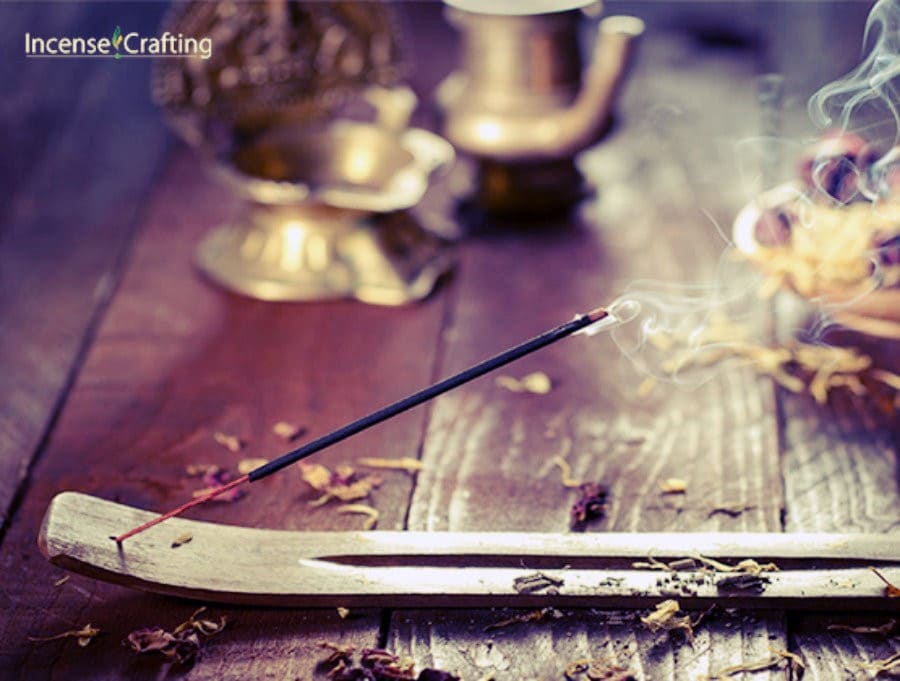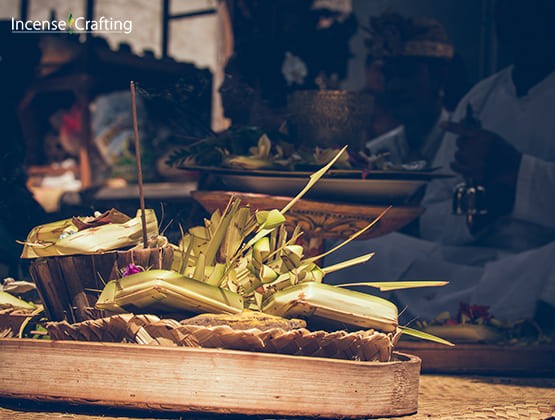 Everything You Need To Know About Incense
Incense is a mixture of aromatic plants and a heat source. The aromas of incense are believed to have different effects on the body.
In the Valley of the Kings, archaeologists discovered the incense around the body of Tutankhamun. Since then, incense has taken many forms. Raw woods, herbs, and pastes have been used as incense.
No matter what kind you choose, it must be able to burn without emitting smoke.
Exploring the World of Incense: A Journey of Fragrances and Benefits